Cross Section Analysis & Design is available
2018-06-04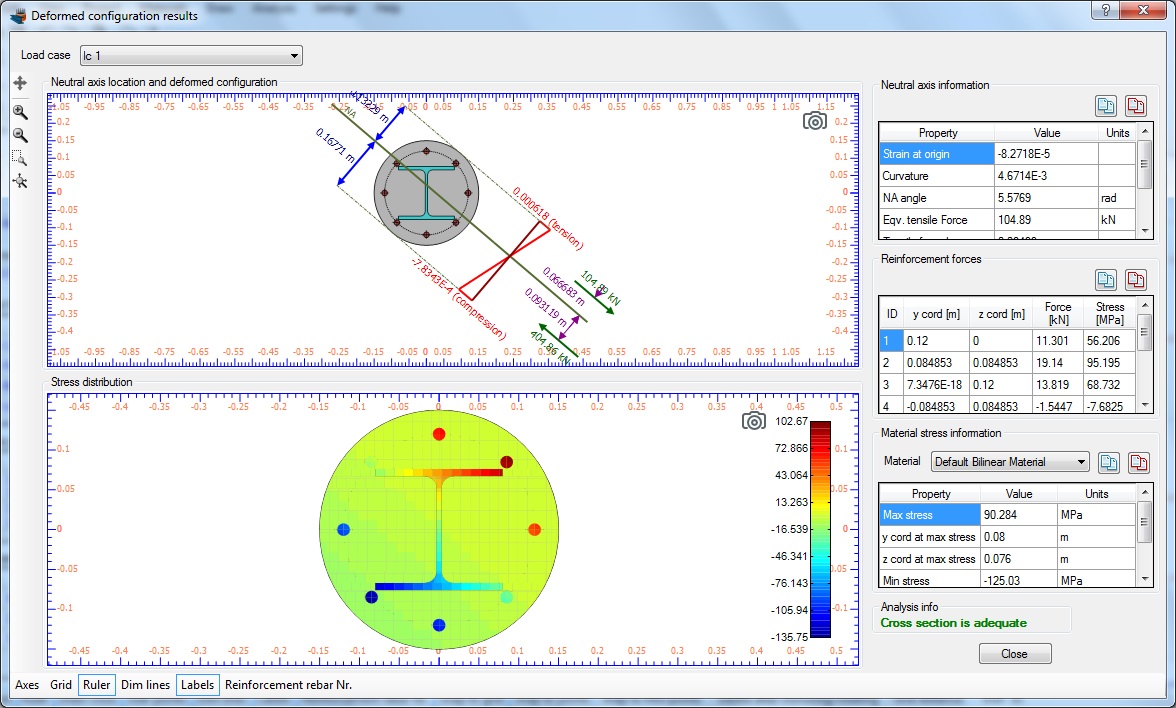 The #1 software for analyzing and designing arbitrary cross sections, Cross Section Analysis & Design is available! The most productive, efficient and intelligent software for cross sections under biaxial loading.
---
Arbitrary cross section analysis and reinforcement design under biaxial bending
Cross Section Analysis & Design performs all cross section calculation tasks. Among the program's capabilities are the calculation and illustration of Moment vs. Curvature graphs, interaction surfaces, stain distributions as well as stress contour plots. Moreover, reinforcement check or design options are also supported. The application fully complies with all major codes for reinforced concrete sections (AASHTO, UBC, AS 3600, IS 456, ACI 318, BS 8110, CSA A233, EC2, NZS 3101 and CP 65) but can also handle other user-defined materials (linear, bilinear, trilinear, parabolic or fully customized materials by providing a stress/strain curve).
We can guarantee that the price of Cross Section Analysis & Design is the best on the market, so take the chance to try it!