Eurocode 3 Steel Design Library with Eurocode 8 seismic provisions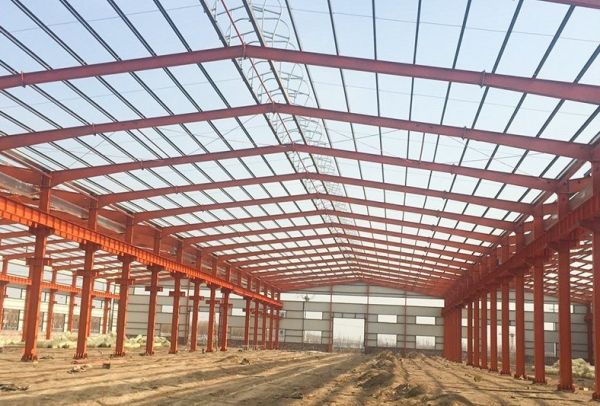 EC3/8Design library is a powerful design library for checking/designing steel members (beams, columns, braces) according to Eurocode 3. Similarly to all design libraries of ENGISSOL, it can be integrated to a third party UI application in order to form a complete design application. Alternatively, it can cooperate with ENGISSOL 3D Frame Analysis Library or any other analysis application and as a result form a full analysis and design application.
---
EC3/8Design library implements all required checks for a framed steel structure that are required by Eurocode 3 and provides analytical design output information, while all design parameters can be modified easily. The object oriented logic which is followed by ENGISSOL in all analysis/design libraries assures a convenient integration to a UI interface or other libraries.
There are many characteristics that make EC3/8Design library unique, regarding its accuracy, its complete conformance with every detail of Eurocode 3 regulation. In brief, EC3/8Design library can also design class 4 cross sections properly taking into account their effective area according to a variety of criteria specified by the code. Furthermore, it can design beams/braces/columns of standard or welded cross sections under 3d stressing situations (torsion, biaxial moment, axial and shear forces), using interaction formulas suggested by Eurocode. Supported cross sections can be symmetric or not, single, double or built-up of any form met in praxis.
Moreover, EC3/8Design library fully complies with aseismic provisions of Eurocode 8 for steel structures and performs all checks for ductility design of moment resisting or concentrically/eccentrically braced steel frames. This feature makes this library only one of its kind since there are not other software design applications that perform ductility design to Eurocode 8 because of the complexity in applying in detail the required checks.
Lately EC3/8Design library has been enriched by the capability to design runway beams respecting the provisions of the relative Eurocode parts.
All design checks are performed in the Ultimate Limit State (ULS) as well as in the Serviceability Limit State (SLS).
A list of the features of EC3/8Design library can be found below:
Features
Object based entities (elements, joints, loads, results etc are treated as objects)
Use of custom steel materials by providing their properties
Support of 18 different cross section types (standard and welded), symmetric and not, double sections, built –up etc.
Beam, column, braces elements supported
Ultimate Limit State design at variable locations after cross section classification
Interaction checks for 3d stressing conditions
Buckling length calculation
Elastic and plastic calculation of resistance
Flexural, torsional, lateral torsional buckling checks for beams, columns, braces
Shear buckling check
Deflection checks for accessible and non accessible roofs and floors
Camper consideration for deflection checks
Runway beam check in ULS and SLS states
Fatigue, web breathing, reversible behavior and bottom flange vibration checks for runway beams
Computation and design of 4 Class cross sections using effective geometric and inertia properties
Ductility design of moment resisting, eccentrically/concentrically braced frames according to Eurocode 8 provisions for steel structures
Override almost all parameters (safety factors, constants, design methods, etc)
Results are reported per design load combination, frame location