2D Frame Analysis Dynamic Edition is available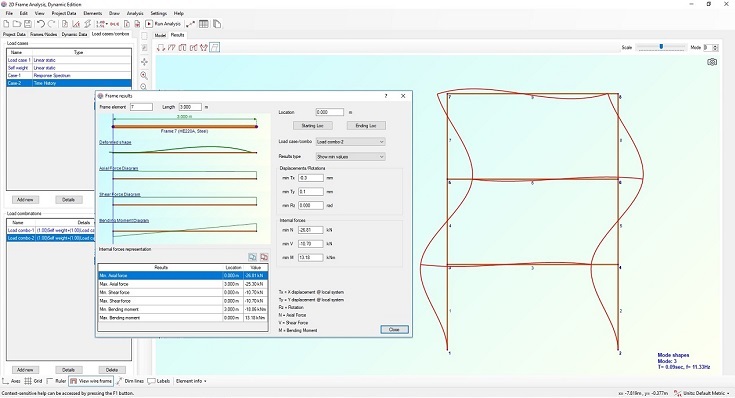 The dynamic version of 2D Frame Analysis software is now available. Dynamic analysis has not been easier! The application performes both static and dynamic analysis on beams, frames, trusses etc.
---
The most convenient way to perform complex analyses including Dynamic time history in a simple way. Save time, effort and money using this software!
2D Frame Analysis Dynamic Edition is the first choice for linear, non-linear static and dynamic analysis (reponse spectrum and time history cases) of portal frames, trusses or any arbitrary plane structure. Its versatile and fully interactive user interface complete this ultimate program.
2D Frame Analysis Dynamic Edition counts so far more than 2500 users worldwide and is rated first among other 2d analysis applications of competitors. Its low price combined with its unique features make the difference. You can take advantage now, save time and effort and start performing sophisticated structural analyses in the most convenient way!